Become a Southern Adirondack Audubon Chapter Supporter for annual dues of only $15 per household. With your membership, receive our special edition Chapter Supporter window cling — shown on right — for your car, home or office to display your support for Southern Adirondack Audubon.
Use the secure online form below to join today using your choice of credit card via PayPal or by paying through your PayPal account.
You do not need to have a PayPal account to pay online below with MasterCard, Visa, Discover or American Express through our PayPal secure portal.
If you prefer to join by sending a check through the mail, download our membership form.
To make a donation, including memorial or tribute donations, visit our online donation page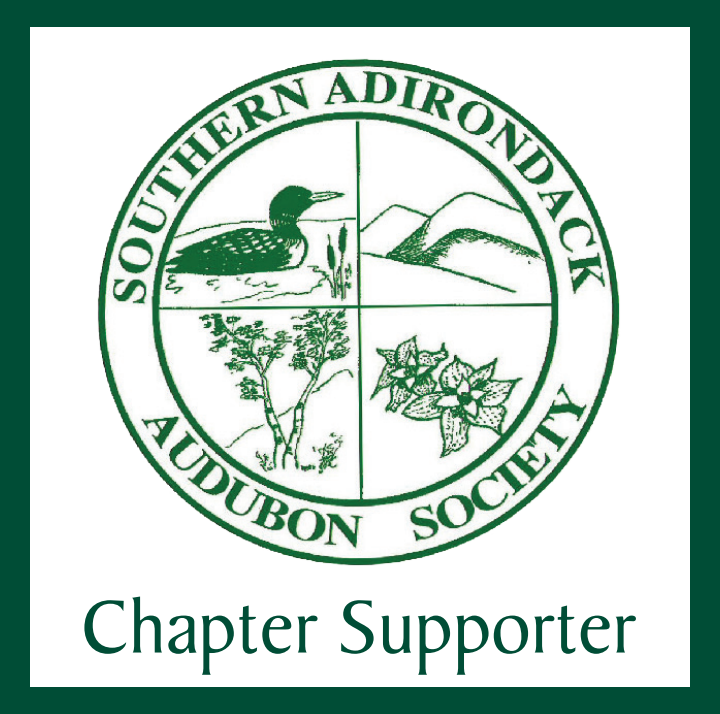 Join Southern Adirondack Audubon between now and the end of 2023 and receive raffle entries to win this 2018 Audubon Photo Award winning photograph.
This photo was on national tour in 2019.
It is 36" x 24" mounted on foam board, and can be hung as is.
One raffle entry will be allotted with your membership renewal or for each $5 donation made here.
If you are not currently a member Southern Adirondack Audubon, join today online to receive three raffle entries.
The drawing will be held in December. Good luck!